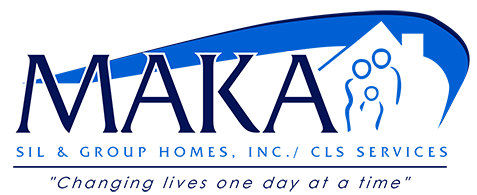 Our value to you
WHY HIRE US?
Not too fond of moving to an assisted living facility or nursing home? You have options!
As you get older and are no longer as agile as you used to be, it can get difficult to do everything on your own. You may need a little help to fully care for yourself. No worries, Maka can deliver optimal care without taking away your autonomy. We value your independence and will go out of our way to preserve it. Seniors are not the only ones who can benefit from our carefiving services; adults with disabilities can benefit from it too. Learn more about what we offer and know exactly why we are the best caregiving option in the counties of Oakland and Wayne.
WE GUARANTEE THE FOLLOWING:
Independence
We enable seniors and adults with disabilities to preserve or regain their independence by providing compassionate in-home care and residential community-based services. Our caregivers are dedicated, knowledgeable, and compassionate, which makes them highly sought-after by those needing care.
Personalized Care
While we promise to preserve your independence, we will provide you with personal care assistance should you require it. We can assist in preparing meals, bathing, grooming, getting dressed, transferring and or any other activities of daily living that you cannot fully perform on your own. Our caregivers will be there to assist you whenever you need them—whether it is for a couple of hours each day or 24/7.
Affordability
We provide affordable care to reduce the financial strain that is typically associated with caregiving services. We ensure a cost-effective solution by carrying out a free in-home consultation to tailor an affordable care plan that is appropriate for you. You won't get this anywhere else.
Interested in learning more? Fill out the form below to ask a question or schedule a consultation to hear more about how we can help you!